My last living grandparent, Grandpa Nelson, died September 14th at the age of 92. I was able to fly to Yuma for his funeral last weekend. Funerals are funny things sometimes because its the one event that will bring the whole family together. People make special efforts to go to funerals. Grandpa's funeral was one of the best I've been to. That may sound insensitive but there were funny stories given, his best qualities exemplified, and a wonderful spirit. He was a great student and athlete. I always knew he was an outstanding track runner but I never knew he played quarterback in football, center in basketball, and I believe baseball. And he wasn't more than 5 foot 7 in tall (that's being generous). He was described as being loving, giving, humble, and a hard worker. Early in his life he worked at a hardware store and decided he didn't like retail. He and my Grandma ended up moving to Bard, CA (near Yuma) to run the Bard Store for 38 years. They worked 12 hours a day, 6 days a week.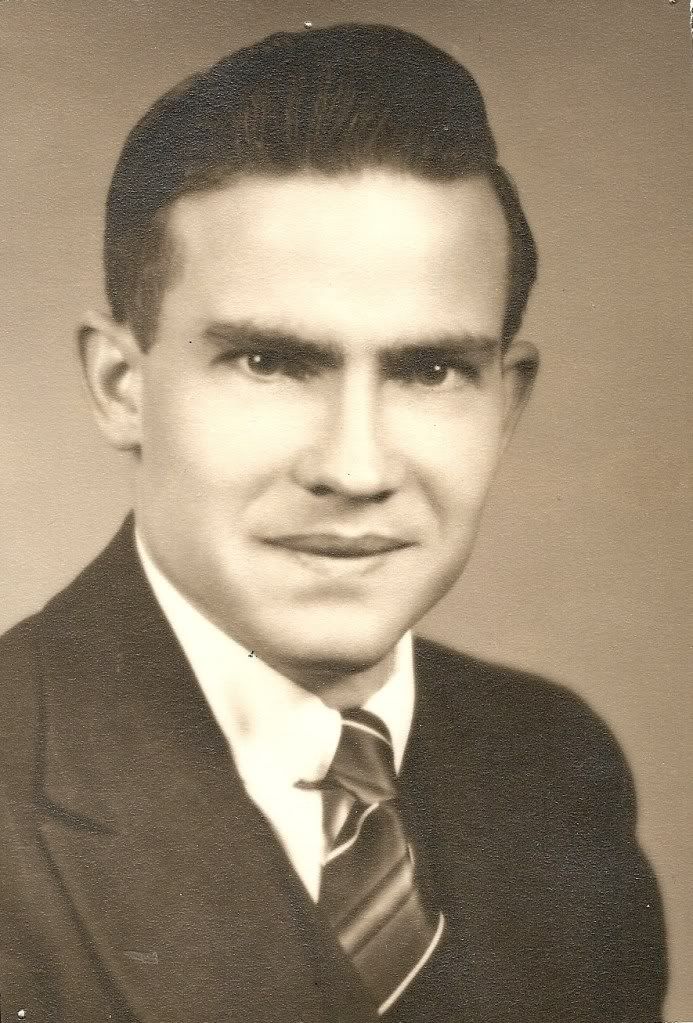 Here's Paul and Audra-maybe a wedding picture.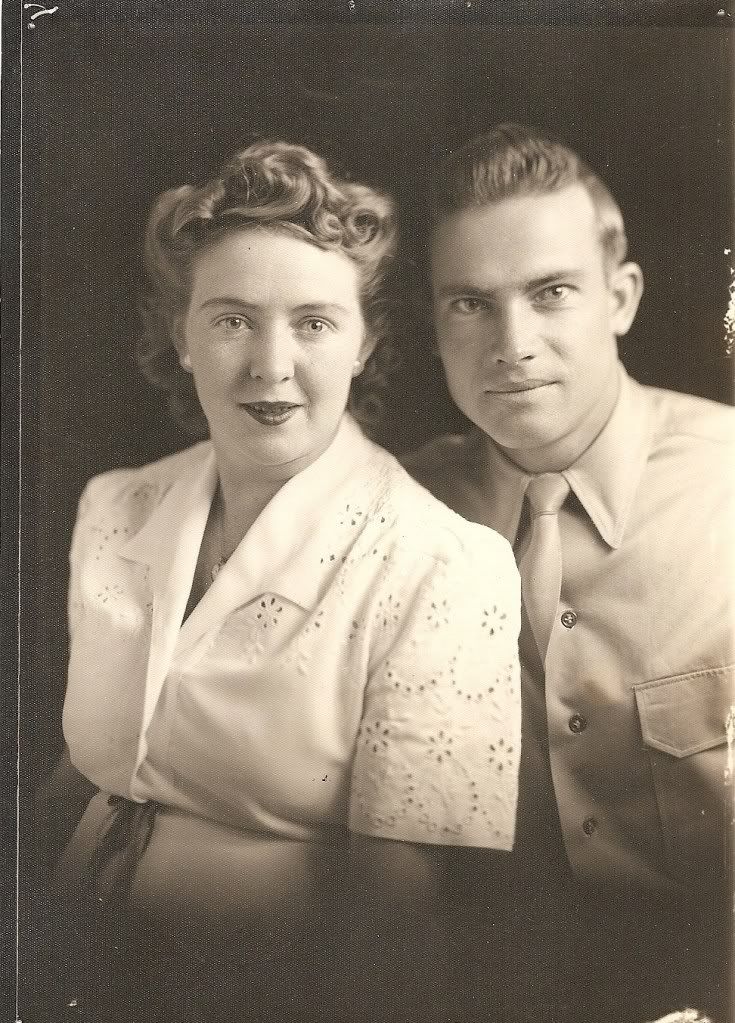 They had three boys: David (my dad), Denny, and Jerry


My Gramps and me. My brothers and I have some fun memories in that Model T go cart. The first time I drove it, I ran it into a tree. We would play "tag" by driving around the orchards too fast throwing lemons and oranges at those running on the ground. My memories of Grandpa are seeing him flipping burgers (that he ground himself) at every family gathering, juicing oranges, cracking pecans, playing with his dogs, that blue jumpsuit he always wore and his quiet, relaxed, patient demeanor.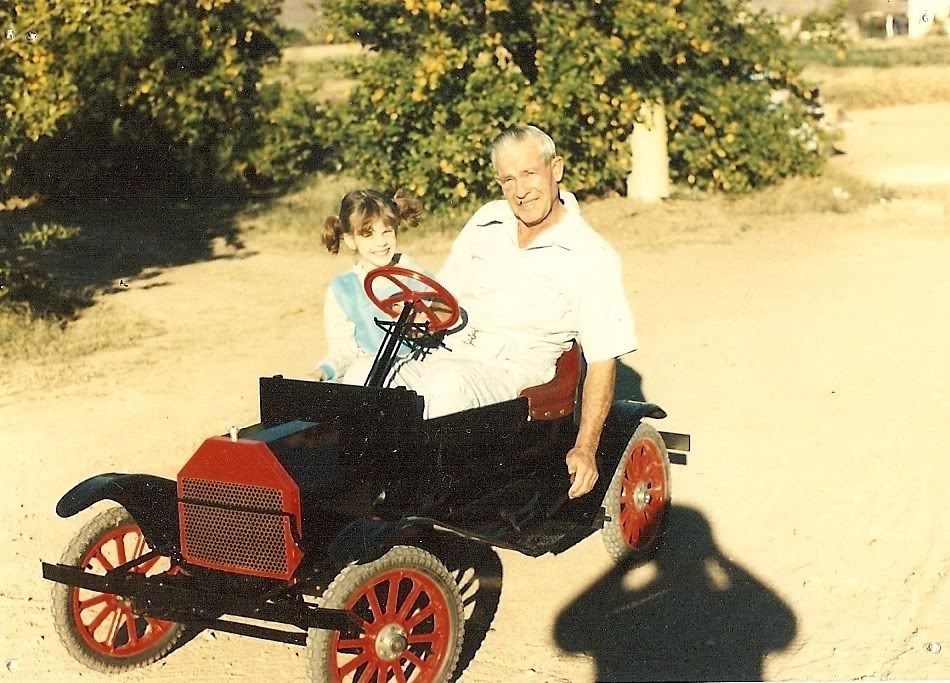 Hunter Nelson's blessing, the first great grandchild. Hunter turns 8 tomorrow. This is the "4 generations" picture with my dad, brother Paul, Hunter and Grandpa. He had 9 grandchildren and 11 great grandchildren at the time of his death.


My family at the funeral: me, Brent, Dave, Betty, Lindsey, Paul, and Mark. We haven't all been together for several years due to school and babies. My dad gave part of the eulogy and Paul talked about the grandchildren's memories at the funeral.
My dad told a story about the time when he was buying his first car from Bill Alexander in Yuma. Bill and my Grandpa were friends before Bill had a car dealorship. Bill would buy things on credit from the Bard Store. When my dad's car was ready, Bill called him up and told him to come sign the loan papers and pick up the car. Well, Grandpa was out of town and was suppose to be the co-signer on the loan but Bill told my Dad it would be OK that he could pick up the car and sign the papers when Grandpa got back. Then he said "If you can't trust Paul Nelson, you can't trust anybody".
I'll miss Grandpa just like I miss Grandma. They were a big part of my childhood and it almost feels like that part has died along with them. But what a happy reunion they must have had last Monday! Although we miss their company, I'm sure if we knew what it was like in the after life we may not mourn as much as we do when a loved one passes away.